Summer Scent
Dev Update #20 - Summer Scent V0.3.5 release
---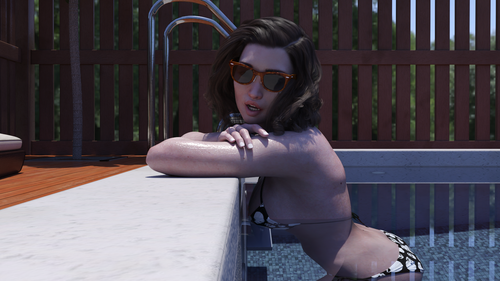 Heya !
Summer Scent V0.3.5 is now available.

As said in my previous Dev Update, there is no new content in V0.3.5. This update is mainly about a reworked GUI.
Here is the changelog again :
V0.3.5 Changelog :
New GUI. I tried to make something clean and sober while still aiming for a bit of personality.
The gallery. I couldn't make renpy default gallery system to work properly. So I coded my own. You will have to replay the game to unlock images.
Bug corrections. Some undefined variables are now defined, some badly indented blocks are now in their correct place.
I've found and corrected the bug that was preventing me from generating translation files. So I can now seriously think about internationalization. Maybe a french version in a future update?
About V0.4 :
This week hasn't been as productive as I hoped it to be but I worked on V0.4.
I reworked the outline of Day 4 to include new ideas.
I assembled the master bedroom (in which Cassie is sleeping.). It's complete and ready to be used in renders.
I reworked Cassie's eyes. In previous renders, I used a custom shader for her eyes. Sometimes it looked great, and sometimes not so good. I finally gave her new eyes to solve the problem.
Scene 1 is written, I'm currently working on the renders.
I hope you all had a wonderful Christmas and I wish you a happy new year with a bit of advance.
Files
SummerScent-0.3.5-pc.zip
556 MB
Dec 30, 2019
SummerScent-0.3.5-mac.zip
539 MB
Dec 30, 2019