Summer Scent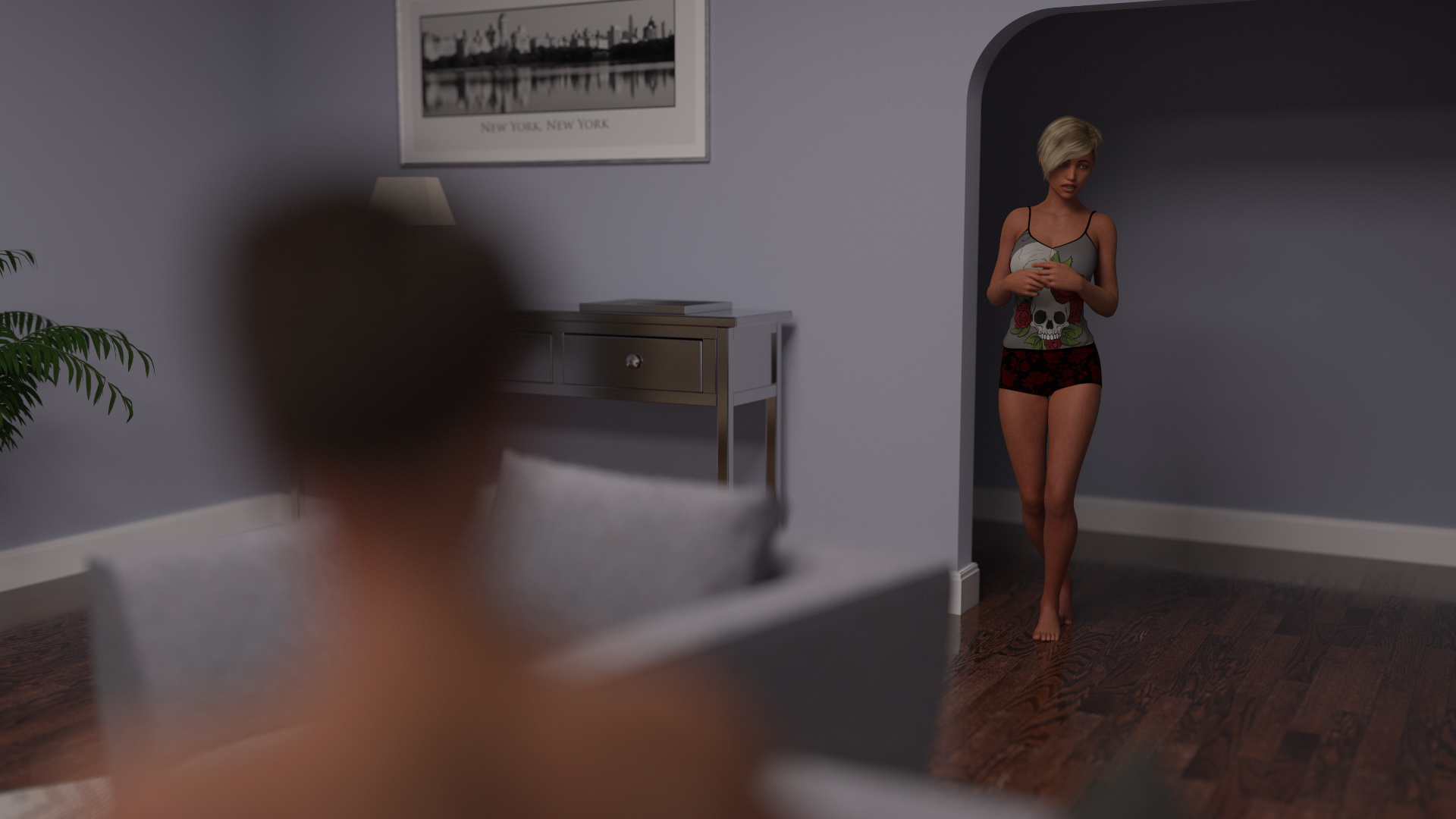 Scene 7 is finally done.
I've spent almost two weeks working on it, creating new characters and locations, try new assets, writing and posing it, but it's finally done. It has been quite the wild ride and to be honest if I am happy with the writing, and most of the posing, some renders don't look as good as I hoped they would.
There's a lot of noise and fireflies on some renders. I'll have to denoise them and that means a loss in detail and quality but I don't have much choice. This is the kind of situation where my rig is really limiting as it lacks in power and VRAM.
However, even if I'm not 100% satisfied with the results, I can't work on it forever and I have to move on. I've also learned a few things about lighting that I'll make sure to put to good use in the future.
I'm currently writing scene 8.
I think I'll be able to finish it today.
I want to write scene 8 to 10, pose them and then code scene 1 to 10 so I can send them to my trusty proofreader. After that, I'll probably work on a scene by scene basis to give him enough time to correct my mistakes and errors before the release.
The quick sum up :
Day 5 will contain 22 scenes (But I'm still thinking about adding one more. A very short one.)
Scenes up to Scene 7 are written. Scene 8 is 80% written.
Scenes up to Scene 6 are posed and fully rendered. Scene 7 is posed, some shots have yet to be rendered.
18 500 words. 179 renders are done / 192 posed shots.
I'm currently working on writing Scene 8.
You can also follow my progress with this trello board.
Thank you for your support!
The Naughty Captain
Comments
Log in with itch.io to leave a comment.
Creator-fan base relationship is very important. Thanks for putting in the effort.
I'm really curious about scene 7 now. :) Keep up the amazing work :)

Awesome! keep up the great work, Looking forward to it.